Read or leave Reviews of Winkler Painting. We are including links to review us on Google, or to create a review to be displayed on this website.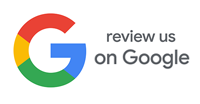 Rich Winkler Painting
Average rating:
38 reviews
Jun 6, 2023
Superb Work
City & State:
Alexandria, VA
Winkler did an excellent job painting several rooms in our home, and we recommend them unreservedly. Our project required the painters to deal with some tricky geometry, and entailed very specific needs that might have been problematic for other companies. But Cristina and her team (Armando and Antonio) were not daunted; they worked with us on our terms and successfully navigated all the job's requirements, with outstanding results that we'll be able to enjoy for many years to come. Besides the excellent quality of the painting, Winkler was a pleasure to work with. Cristina and the team were prompt and clear in communicating with us; the work was done on time and within the written estimate; the crew was extremely punctual on work days; and there were no "surprises" that can sometimes sour the typical home project experience from the customer side. All in all, we had a terrific experience working with Winkler, and we'll be sure to turn to them for any future painting projects!
May 25, 2023
Superb
Winkler was referred to us by a neighbor in Old Town. As the owner of a historic building it was very important for us to have a contractor who did extensive prep as well as restoration. The Winkler team did a masterful job preparing and painting our exterior windows and trim, it looks fantastic and we will use Winkler for all our painting needs.
Apr 26, 2023
Excellent to work with
City & State:
Chevy Chase
Everyone at Winkler Painting was a delight to work with. From the start they were easy to schedule, and quick and competitive with thier estimate. Painters were kind, professional, and thoughtful as they worked around our home. Edwin, the onsite manager, was excellent. We are happy with the finished product. Thank you Winkler Team!
Apr 24, 2023
Superb Work
City & State:
Alexandria, Va
The Winkler crew took on a job that was over my head, making major drywall repairs around newly installed windows and doors and painting the entirety of our family room. Their attention to detail and pride in workmanship was truly remarkable. They delivered a showpiece end product that we could not be more pleased with. I cannot recommend Winkler Painting highly enough.
May 19, 2022
Winkler is the very best
City & State:
Washington, D.C.
We have had Richard Winkler Painting tackle interior and exterior painting projects at out two story home in Cathedral Heights several times over the past twenty years.

The company could not be more professional, proficient or patient in overseeing the painting projects. The workers were tireless in making sure each part of the painting project was completed to perfection be It the large exterior walls or a short railing at the entry way. When their busy day came to an end the crew would make sure all materials, paint cans, ladders and the like were neatly stored away.

We could not be more pleased.
Jan 1, 2022
We Couldn't Be Happier
We recently had a wonderful experience with Winkler Painting. Cristina Winkler, the company owner, was a pleasure to work with and provided us with a fair and reasonable price. Her outstanding crew was very professional, always on time, cleaned up their work areas at the end of each day, took great pride in their work and delivered quality services. They provided excellent input on paint colors and types for our house, shutters, back stoop and metal sunroom roof. They paid attention to every detail when painting the exterior of our home. They meticulously scraped and repointed brickwork, primed and painted the exterior of our home, and transformed two wooden doors that were a peeling mess to look like new. We are very satisfied customers who highly recommend Richard T. Winkler, Inc.
Dec 19, 2021
Simply Fantastic!
City & State:
Alexandria, VA
Cristina and her team did an amazing job! We recently purchased a home built in the 1920's that was in need of some TLC. The Winkler team meticulously cleaned, scrapped, sanded and painted the exterior of the house. The team was polite, professional and extremely responsive. Cristina was very attentive any time we had a question and was a pleasure to work with. We will use them again and I would highly recommend Winkler Painting.
Nov 15, 2021
City & State:
Alexandria, VA
Have use them for big projects and small projects over the years. Most recently, we had a water leak damage our plaster ceiling. They fixed it in a day, ripping out the damaged plaster, installing drywall, patching it up and painting. You can't even tell there was an issue there now. Very quick and very clean.
Nov 9, 2021
Fabulous
City & State:
Chevy Chase, Maryland
Exceptional craftsmanship and customer care is the hallmark of this company. Good people doing great work who bring the project in on time. I couldn't ask for better. Thank you
Nov 3, 2021
Have used them for years
City & State:
Delaplane, VA
I have used Winkler Painting for 20 years. I won't use anyone else because of their high quality of work and are easy to work with. They are meticulous while painting, clean up everything, and can do carpentry work when needed. I would highly recommend.
Google Review by John Smith
Jun 2, 2021
Would hire again
City & State:
Woodbridge, VA
Great local interior painting company that services Woodbridge. They painted a friend's home and my wife and I were very impressed with the results. We will be hiring them when it comes time to sell our home next year.
Mar 18, 2021
So grateful
City & State:
Alexandria, VA
Winkler Painting is an outstanding company. I have rarely found service of the quality Cristina Winkler provided. The job I hired her for required more than painting: the ceiling in my mother's basement was disintegrating, crumbling to the floor. Ms. Winkler responded to my initial inquiries promptly. After inspecting the ceiling and assessing what would be required to repair it, she sent me a proposal that clearly stated what the work would entail as well as time and cost estimates. The people who did the work were highly skilled. They not only repaired and painted the ceiling, but they also painted the walls so that the ceiling wouldn't look separate from the rest of the room. As they worked, they made sure that no debris or dust left the basement. When they completed the job, they cleaned up thoroughly. Ms. Winkler sent me before and after photos so, even though I live far away from my mother, I could see how bad the ceiling was and the quality of the work Winkler Painting did. The job ended up requiring fewer hours than expected and, therefore, costing less. What impressed me as much as the excellence of work was Ms. Winkler's kindness to my 101-year-old mother. I highly recommend Winkler Painting. Working with Ms. Winkler and her crew was a joy.
Mar 15, 2021
Highly Recommend Winkler!
City & State:
Alexandria, VA
I highly recommend Cristina and her team. The work they do is top notch and they are incredibly helpful and easy to work with from the estimate phase right through to completion of the project. We have used them for a range of projects on our home and we are very pleased.
Google Review by Jack Elsea
Oct 14, 2020
Highly Recommend
City & State:
Alexandria, VA
I would highly recommend Winkler. Every part of the job was professionally handled--from the estimate to the final walkthrough. They tout their attention to detail with prep work, and they really deliver on that promise--very important on a mid-1800s home. Cristina (the owner) and Edwin (the foreman) were communicative and on time, the project was on budget, and the finished product is top notch. We had multiple bids for the work, and while you will pay a bit of a premium over some other companies (to be fair they also were not the high bid), the quality of work and materials used makes Winkler a great value. I will be using Winkler in the future.
Google Review by Alice Reid
Oct 10, 2020
Terrific Work
City & State:
Alexandria, VA
The Winkler crew is terrific. They come when they say they will, work hard on the job, and do excellent work. They understand the importance of preparation such as scraping and sanding. And they have an excellent carpenter who seems able to fix almost anything.
Google Review by Jennifer Broetzmann
Oct 2, 2020
High Quality Workmanship
City & State:
Arlington, VA
Rich Winkler Painting is well-known for its long-time tradition of high quality workmanship. Have known them and used them for our painting needs for nearly 20 years. Responsive, punctual, knowledgeable and always willing to go above and beyond to make sure you are satisfied with their work.
Google Review by Patricia Miller
Sep 30, 2020
Exquisite Home Painting
City & State:
Alexandria, VA
The Richard Winkler company provides exquisite home painting. Their workmanship is outstanding. They take excellent care of our home, covering our floors completely to protect them, and doing careful and detailed prep work to ensure a smooth finish. My walls look like velvet; the trim has the perfect glow.

We've been using them on our townhouse for two decades, and they have worked on helping us remodel an apartment as well, involving extensive patching and drywall repairs before painting. We trust them immensely. They are the best around!
Jul 23, 2020
Fantastic Job at Reasonable Price
City & State:
Alexandria, VA
We just used Rich Winkler Painting to do some minor carpentry/wood rot repairs and paint the exterior of our town home in Old Town Alexandria. The team did a fantastic job at a reasonable price - they were incredibly thorough and detail-oriented. Normally, we find imperfections after contractors are finished, but we have yet to find one with this team. Our house looks beautiful and we've received numerous compliments! We highly recommend them!
Google Review by Mr. and Mrs. Petrone
Jan 11, 2020
Completed 2 Projects for Us
City & State:
Alexandria, VA
We have had Richard Winkler Painting complete two projects on our home. The first project was to paint the exterior of our brick home (for the first time). Richard and his team did a phenomenal job! They took care to explain the process they would utilize and used the best quality products, including a special primer for the brick. And they are true professionals - paying careful detail from start to clean-up. Our home was completely transformed - received compliments from every neighbor - and we could not be happier! We also asked them to paint the interior of our entryway and stairwell - a tricky job because of our stairs - and again they were great. We cannot recommend them enough! And love supporting a local Alexandria business!
Google Review by Teri Garrahan
Dec 19, 2019
My House Looks Beautiful!
City & State:
Washington DC
I had Richard and his crew paint my house this summer, and they did a wonderful job. My 90-year-old house is all wood, and they spent nine days just sanding and prepping the house before they started the actual painting. Their carpenter fixed a few rotted areas efficiently and inexpensively. The painters worked tirelessly in the heat and were always careful and polite. Rich was very responsive to my concerns. All my neighbors said my house looks beautiful, and I agree!
Aug 1, 2019
Great Job!
City & State:
Alexandria, VA
Rich: Edwin and his crew did a great job! It is always a pleasure to do business with you. Best regards.
Facebook Review by Clayton Hurt
Jun 25, 2019
Wonderful Job
City & State:
Alexandria, VA
Wonderful job, pleasant crew, very professional... would use again and recommend highly!
Jul 5, 2018
Professional Work
City & State:
Alexandria, VA
We want to express thanks for some very professional work carried out at our home recently. Of course we had come to expect the best from Armando and colleagues. We were not disappointed.

Especially nice is the attention they give to detail and the way they keep the site clean and orderly. Not be overlooked is their consideration of our time schedule, needs, etc.

We look forward to working with you again.
May 8, 2018
Excellent Job
City & State:
Alexandria, VA
An excellent job. Your painters worked very professionally and diligently. They were very good at managing the job and cleaning up carefully. Thanks again.
Google Review by Richard Best
Feb 25, 2018
Fine Job
City & State:
Washington DC
Winkler Painting did a fine job on a few rooms in my Dupont Circle rowhouse. Careful preparation, good execution and efficient clean-up. Very pleasant painters; easy to work with.
Oct 17, 2017
Exterior Painting Project
City & State:
Alexandria, VA
We are happy with the job that Richard T. Winkler Decorating, Inc. did on our recent exterior painting project. Armando and his crew did an outstanding job, and we appreciate all of their hard work. We think that our new door, shutters, and fence all look outstanding due to their efforts. Please convey our appreciation to them.

Thank you for all of your assistance. We enjoyed working with you again, and will use Richard T. Winkler Decorating, Inc. for our future painting needs.
Mar 12, 2017
Thank you!
City & State:
Arlington, VA
Thank you very much! The house looks wonderful and the crew was very professional. We will recommend Winkler to our neighbors.
Facebook Review by Susan Miranda
Nov 29, 2016
Wonderful
City & State:
Alexandria, VA
Richard T. Winkler Painting, Inc. is wonderful! I have used Winkler multiple times for both interior and exterior. Their work is beautiful. They do excellent, careful prep work which promotes a long lasting beautiful paint job. Their rates are competitive. Winkler also has long time team members with much experience in the painting industry.

Thank you so much for a beautiful job well done.
Jul 26, 2016
Exterior and Interior Painting
City & State:
Alexandria, VA
We were very pleased with the Winkler Decorating team's recent work both inside and outside of our home, where they took a lot of care and attention to detail to help us preserve 150 + yr old clapboard siding. Rich Winkler spent a lot of time with us reviewing the job beforehand as well as during, and his team was excellent - all very professional, punctual, and attentive to every detail I asked about. They were also very kind to my neighbor, whose property they had to access for the job. A+!
Sep 5, 2014
Painted Two Homes
City & State:
Alexandria, VA
Richard T. Winkler Inc. has just finished painting two houses that I own in the City of Alexandria, Virginia. The first being my rental property on Wolfe Street in Old Town and the second, my personal residence on South View Terrace. In both painting projects Winkler's work quality is impressive. Winkler employs a quality team of professional painters. Winkler's team spent at least twice as much time in preparing the siding of our houses for painting as compared to any previous painters we have had and they did a few little extras such as touching up the shutters at the rental property. We have had several neighbors comment on what a great job our painters did. The end result is beautiful houses that we are proud of.

All of our interactions with Winkler during the painting process, from quote, scheduling, painting and payment were excellent. Winkler has a calm, professional, low key, polite manner of interaction and for handling all questions and concerns. For both houses, Winkler's final price came in below the original estimates. These have truly been the best house painting projects we have ever experienced.
Feb 10, 2014
Lovely Job
City & State:
Alexandria, VA
We wanted to let you know what a lovely job Armando & his brother did for us. The house looks beautiful! You have such a wonderful staff. The guys are always so kind & professional and always keep everything so neat & tidy. They really went above and beyond for us and were even shoveling our driveway on those snowy days! Thank you so much! I will plan to send the amount on the contract. Let me know if we owe any more.
Mar 30, 2012
Restoring a Historic Home
City & State:
Alexandria, VA
I am writing to thank you and your wonderful crew for the meticulous, on-time and on-budget work you all did on our house. Painting and restoring a historic house is always full of surprises requiring high levels of professional care and knowledge. You and your team helped me recognize needs I had not anticipated and solved problems we did not expect, all within the cost and time frame we had discussed. I now rely on you as experts I can trust. Thank you for a job well done and a relationship I will value through the years.
Nov 18, 2011
Exterior and Interior Painting
City & State:
Arlington, VA
Crews are always on time. They call if they are not coming (for rain). They do exactly what they say they will do. They clean up at the end of each day. Polite and professional.
Sep 21, 2011
Paint and Plaster Work
City & State:
Washington DC
They were great. They were very professional, the work came in right at the estimate they gave us, and they did a really good job with the work itself. They seemed to care an awful lot about whether we were pleased and that the new plaster matched the old plaster perfectly. We are very happy with them and we are going to use them again in the near future.
Jul 16, 2011
Good Job
City & State:
Alexandria, VA
Everything this company did, they did a good job on. Any detail I pointed out to them they did right. I didn't think my windows could be rescued without a total stripping and reglazing, but Hector managed somehow to make them look great in a day. The paint finish on the paneling on the walls and ceilings of the room I had them paint from scratch is smooth and free of flaws. The paneled room I had them correct after a sloppy first paint job doesn't look quite as perfect as the room they painted from scratch, but it looks much better than it did before. Overall, this company is pricey, but they do good work. These are the people to call if you want a job done once, and done right.
Nov 9, 2010
Truly Exceptional
City & State:
Alexandria, VA
Rich Winkler's work is truly exceptional. Four years ago his crew restored the interior of my 135 year old home by stripping over 50 years of paint and hand sanding. It still looks as good today as it did four years ago. In the summer of 2008, Rich's crew restored the exterior of my historic home by stripping years of paint, hand sanding, and replacing the wood in numerous places. I had absolutely no damage to the exterior of my home after the historic snow fall of the winter of 2009/2010 and I attribute that to the extraordinary exterior restoration of Rich and his crew. I cannot recommend Rich Winkler high enough.
Jul 9, 2009
Interior Painting of 19 Year Old Home
City & State:
Washington DC
After living in our home for nineteen years, my wife and I finally had the interior of our home painted by Richard T. Winkler, Inc. Necessary as the painting was, this was something we had been facing with some dread. While preparing for and living through a major paint job is perhaps not the most pleasant experience on the planet, I can't imagine how we could be any happier with the job itself.

In preparation, we were guided by you to consult with a color specialist who proved invaluable and helped us immeasurably in guiding our choices, with particular recommendation about things that would not have occurred to us – such as considering how the colors in adjacent rooms worked together, and suggesting lightening the colors of angled walls alongside dormer windows.

The team of painters, led by Amilchar, are not only the hardest-working craftsmen I've ever encountered, they are true artists and artisans. In preparing rooms they have been meticulous in moving and protecting furniture, and carefully covering and taping cabinets, doors, closets, and stairwells to keep all spaces not being worked on as clean and dust-free as is humanly possible. Repeatedly, we have come upon them while they're sanding moldings, patching and re-plastering old cracks and imperfections, scraping away old paint from various metal fixtures and hardware. Things are continually brought to our attention that we had not considered; the decisions are always ours, but if asked they have clear and logical recommendations and suggestions. Amazingly, when a room is completed, it is cleaner than it has ever been, as they dust and clean furniture before returning it to its original spot – how they remember so exactly where everything is to be returned, I'll never know (including stuffed animals on top of a bedspread).

The painting itself is of the finest quality – everything primed, multiple coats applied, no streaking, perfectly even, beautifully finished. I simply cannot recommend your firm or the work you do any higher. You have given us a new home!
Feb 19, 2007
Interior Painting
City & State:
Alexandria, VA
Rich Winkler Painting does a good job. I find them easy to get along with. Everyone that has come out has cleaned up after themselves very well. They do a very good job the first time.